Since its construction in 1955, thousands of women have made the Alpha Delta Pi house their collegiate home. It was there that we learned valuable leadership lessons and forged life-long friendships that we continue to enjoy and draw support from today.
Yet, even with careful attention and maintenance, the infrastructure is now 63 years old, and time has taken a toll on our beloved home. Electrical wiring and plumbing issues have escalated in recent years, and we now have very significant HVAC issues; when combined with the fact that there is no exterior insulation in the house, the living quarters become very uncomfortable in the hot Florida days. Addressing the increasingly frequent infrastructure issues to ensure the health and welfare of our membership is becoming financially burdensome.
Additionally, while we are pleased that the chapter's growth in membership means we are sharing the values of Alpha Delta Pi with more young women, there is simply not enough space today to accommodate a chapter of our size:
The dining area seats only 110 of our 280 members; meals are served in shifts, buffet- style, and sisters are eating in the TV Room and Sun Room. Fostering sisterhood is difficult when we are not able to have sit-down dinners.

Chapter meetings have to be held in campus classrooms as we cannot accommodate the entire chapter in the house at one time.

There is very limited study space; technological support for education is lacking.

We can provide housing for only 60 sisters in small, outdated rooms; half of these are triples, many of which have no closet space in the room.

We do not have sufficient storage space for supplies for the sisters or housekeeping.

The guest bathroom is small, outdated and does not meet ADA guidelines.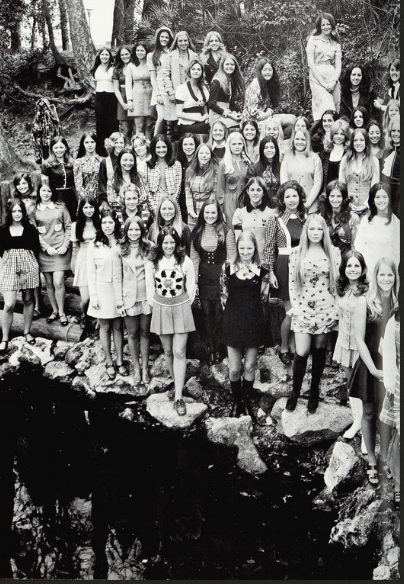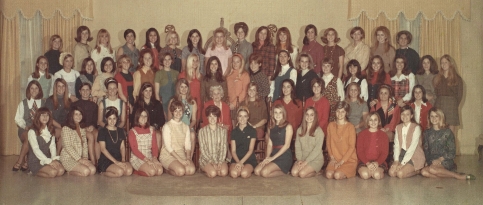 If you have been on campus lately you will have noticed both new construction and renovations and additions to sorority housing. These new or renovated homes each offer 20,000 - 30,000 square feet of space that respond to tremendous membership growth and provide the type of living conditions that can compete in the student housing market.
Sororities that have built or are currently building completely new homes to accommodate chapters similar in size to Gamma Iota include Delta Delta Delta (2007), Delta Gamma (2018), Gamma Phi Beta (2018), Sigma Kappa (2016), and Delta Zeta (2007). Still others have built additional meeting and residence space to their existing homes, including Phi Mu, Kappa Delta, Kappa Alpha Theta, Kappa Kappa Gamma, Zeta Tau Alpha, Alpha Omicron Pi, and Chi Omega. Additionally, the University continues to build 21st century dormitories which feature state-of-the-art facilities that provide living options for students that are significantly upgraded from the dorm rooms of yesteryear. Faced with competition for modern rental space, and recognizing the demand for better housing, private landlords are building more sophisticated apartment options off-campus.
There have been a number of renovations and one large addition to our home over our sixty-three years, but the challenge we recognized last year was clear: to remain a competitive option in the local housing market, serious living and meeting space issues require our immediate attention before they affect the health and safety or our members and before they influence our recruitment effectiveness.
Creating A Plan
To consider options, the Gamma Iota House Corporation completed a needs assessment and feasibility study to plan for the Chapter's future. The overwhelming consensus of this review was that our sixty-three-year-old home has simply reached the end of its life expectancy and must be replaced. Recognizing the urgency of the problems, the House Corporation Board voted unanimously to begin construction of a new home for the chapter in May 2019, as our beloved House simply wouldn't make it one more year.
A new home for Gamma Iota will allow us to:
Increase the available space from 16,000 to 27,000 square feet.

Provide a dining room that will accommodate all sisters and will allow us to return to seated dinners, and provide a spacious room for Chapter meetings.

Provide exclusively educational areas including a computer room, quiet study rooms for online exams, study lounges and a library.

Increase the bedroom capacity from 60 (half currently in triples) to 66, with no triples (and no hallway closets!) and a president's bedroom.

Provide storage for recruitment and ritual supplies.

Provide restrooms for our out-of-house sisters, male guests, and guests.

Remain competitive, as twelve sorority houses have been or are being completely rebuilt, or have had significant additions
The House Corporation engaged Walker Architects and Charles Perry Partners, Inc. to design and build our new home. The plans allow us to retain our beloved "white brick with shutters and balcony" style, while providing upgraded living space and modern technological infrastructure to support the academic pursuits of our sisters.
We anticipate that the total cost of this project will be approximately $9.5 million. Our financial analysis confirms that rents and parlor fees from the undergraduates will cover most of the cost over time, but we do need the participation of our alumnae to bring this vision to full reality. Consequently, we are pleased to announce the Building On Excellence campaign, in which we hope to raise approximately $1.5 million from our alumnae across the country.